Rental bikes for a day's adventure or to explore more in Austin.
COVID Hours- Wed-Mon, 11a-5p. Closed Tuesdays. Tuesdays are not a free day for Rentals.
Our rental department has a bike for you--road, mountain, gravel, and city bikes, even bikes for kids! We also rent a number of accessories to make your ride better and safer and we have travel cases for rent too. All bike rentals include use of our in-house lockers and shower facility. SORRY, OUR SHOWER SERVICES ARE CLOSED DUE TO COVID-19. Kids' bike rentals are free when renting an adult bike!
Rent a bike for a single day or longer. Rentals can reserved on a multi-day basis (2 or more days), for a full week, 2 week, 3 week, or a 30 day period as needed. To use our on-line reservation system you must reserve at least 48 hrs in advance. If you need a bike sooner just give call us at 512-473-0222 and we'll make an immediate reservation for you based on bike availability.
RESERVATIONS MUST BE FROM THE DAY YOU PLAN TO PICK-UP THE BIKE THROUGH THE DAY YOU WILL BE RETURNING IT. Like renting a car. Otherwise, we cannot guarantee availability due to potential overlapping reservations. This included any early pickups. Our reservation system does not recognize a "24hr day", only calendar days.
Our Rentals, ultimately, are charged on a 24hr day. The rental start time begins when the bike is picked up and ends when it is returned. For reservations made online, refunds for an extra day are issued based on the time the bike is returned. Late returns will result in an additional day's charge. If you must cancel, please notify us 24 hours prior to reserved date.
Customers are financially responsible for any bike not returned, damaged bikes or components, and repair or replacement costs. TO ENSURE YOUR SAFETY AND TO HELP MAINTAIN OUR RENTAL FLEET, WE DO NOT RENT OUT BIKE IF IT IS RAINING. We understand that this may be an inconvenience. Please call ahead before coming in if you are in doubt.
If you are not picking up your rental bike yourself, you must let us know so we can send you our Rental Agreement to sign and return before the pickup date. You will also need to send a copy of your driver's license and credit card (both sides) along with the signed Rental Agreement.
However you ride or want to ride, our bike rentals department located at our World Headquarters in downtown Austin will get you rolling like a local in no time.
For any questions regarding rentals, give us a call at 512-473-0222 or email Frye-at-mellowjohnnys-dot-com.
Our rental fleet is made up of great bikes from Trek. Each rental bike has a daily, weekly, or monthly rate depending on how long you need a bike for. Sizes runs in each bike means getting the right fit to make the most of your riding time. And our staff can set your rental up in advance with your preferred saddle height and other basic fit measurements. Plus, with accessories for rent like helmets, pedals, locks, and lights, you'll need little more than your kit, shoes, and sense of adventure—whether your exploring West Austin's rolling roads or the shade of the South Austin trails.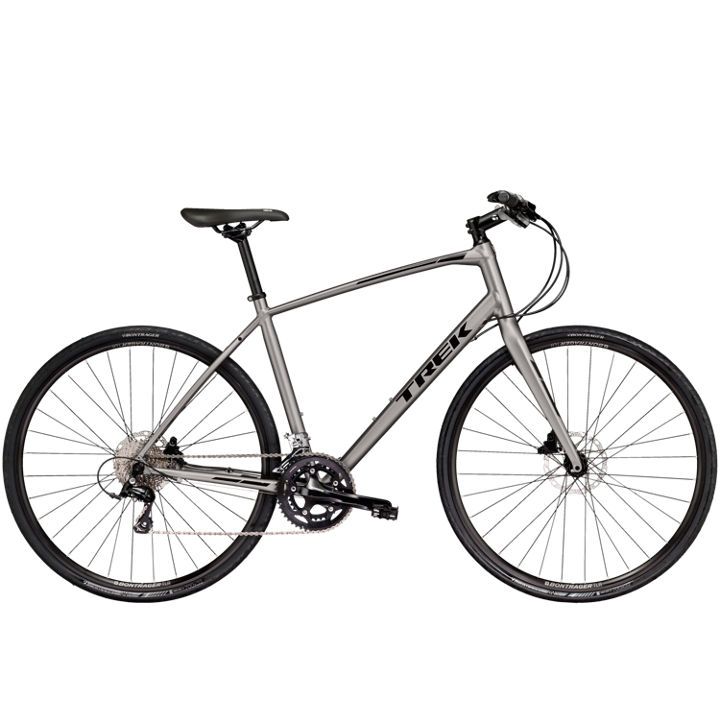 Trek FX Sport 4 Hybrid
Single Day $30 | Multi-Day $25 (Per Day)
Weekly $150 | Monthly $500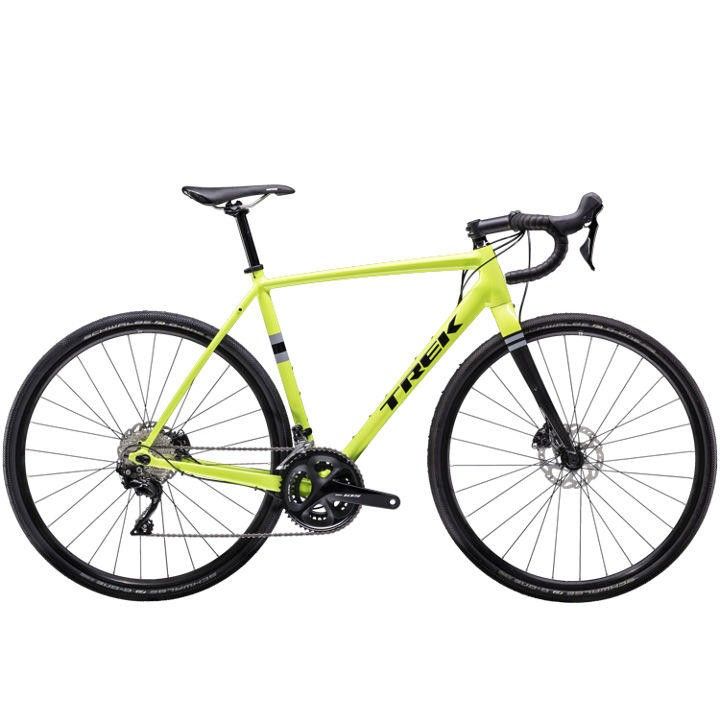 Trek Checkpoint ALR 5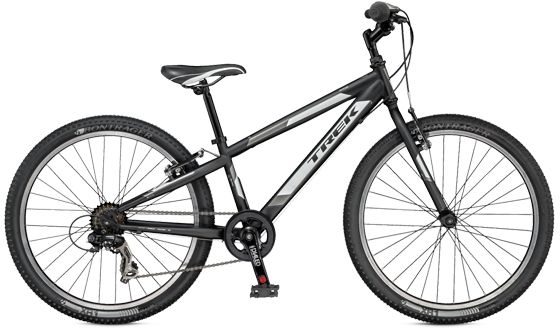 Trek MT 200
Single Day $20 | Multi-Day $15 (Per Day)
Free with the rental of any adult bike! Call us for details.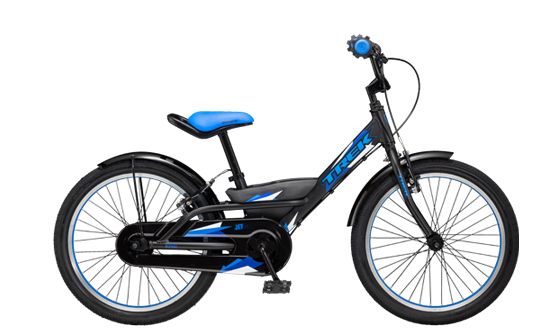 Trek Jet 20
Single Day $20 | Multi-Day $15 (Per Day)
Free with the rental of any adult bike! Call us for details.
ACCESSORY RENTALS
We are happy to provide a helmet and a bike lock with each rental. Helmets and locks are $5 per day a la carte. If you'd like rent clipless pedals for your rental, they are an additional $2. We have Shimano SPD and SPD-SL pedals, as well as Look and Speedplay pedals on a limtied basis. If you just need to rent pedals, they are $5 a pair a la carte. We have a couple of rear racks that we can include with your rental for free when they are available. Similarly, we have a limited selection of lights that are free with bike rental.
TRAVEL CASE RENTALS
We rent hard plastic travel cases to keep your bike safe while transporting or shipping your bike. The rates below do not include the additional charge for labor for professionally packing or unpacking the bike. Please contact us at 512-473-0222 to reserve your case. $10 per day, $60 per week. RESERVE TRAVEL CASE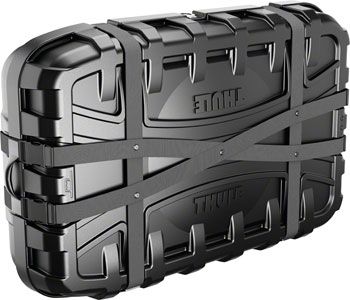 SIGN UP TO GET THE LATEST ON SALES, EVENTS + MORE