Weekly rides for every rider.
GROUP RIDES ARE CURRENTLY CANCELLED DUE TO THE COVID-19 OUTBREAK.
Our regular rides offer something for nearly everyone. Whether it's a casual ride, an early morning spin, a Friday afternoon loop, or a long weekend group ride, we have you covered. Each is led by knowledgeable and personable volunteers. General ride expectations: helmets are required. Bikes should be in good working condition. Bring hydration and ride nutrition and items need to repair a puncture. No headphone/radios, please. And please no riding in aero bars, real or invisible, while in the group. Please no supertucks either. We encourage you to ride to the ride. And for pre-ride refreshment meet at Juan Pelota Café 30 minutes before ride start time.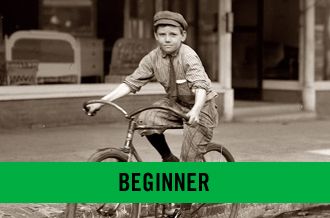 Scout-a-Route
Saturdays, 9:00 am
15-30 miles. 12-16 mph. No drop.
Co-hosted by Bike Austin and perfect for new riders or folks looking for a casual spin. Usually two groups, one averages 14-16 mph for 20-30 miles, the other averages 12 mph for 15-25 miles. Leave your heart rate monitor at home and bring some cash for the occasional refreshment stop and enjoy.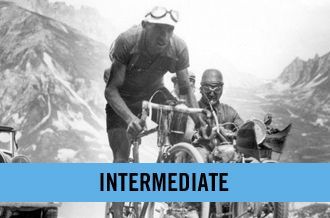 Friday Truancy Ride
Fridays, 2:30 pm
30 miles. 17-18 mph.
Cut out of work early and get your weekend started right with a two hour Friday afternoon ride. The Truancy Ride rolls through neighborhoods and along official bike routes and includes a few hills and some optional sprints. Riders should have experience riding in groups and be able to change a puncture and address minor mechanical issues.
T&T Violet Crown Ride
Tuesdays & Thursdays, 7 am
2 hours. 16-18 mph.
T&T is led by the Violet Crown cycling team, and depart every Tuesday and Thursday morning at 7:00 am for 2 hours of steady riding at 16-18 mph. Riders should have experience riding in groups, be able to change a puncture and address minor mechanical issues. Routes vary and are meant to provide some steady tempo training hours.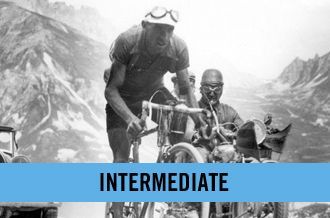 Mid-Century Ride
Every other Sunday at 8:30 am. Next Ride Dates: March 8th & 22nd.
30-35 miles. 14-16 mph. No drop.
50+ riders only please
The Mid-Century rolls a steady 2x2 pace. There may be times the speed rises, but we always regroup as this is a no-drop ride. For questions pertaining to the Mid-Century Ride email Peter-at-mellowjohnnys-dot-com.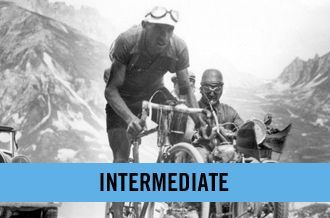 Sunday Violet Crown Ride
Sundays, 8:15 am
50-60 miles. 16-18 mph
One of the oldest group rides in Austin, meeting every Sunday for over 30 years! Recommended for intermediate and advanced riders and considered a "recovery" or endurance ride. Riders should understand group riding etiquette and expect a social but brisk 2x2 ride with a stop or two. Not a "no drop" ride so make sure you have supplies and a phone just in case.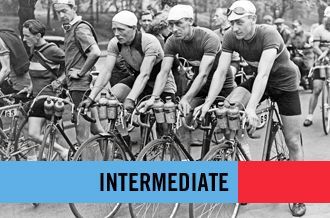 Middle of the Road Ride (MOTR)
Saturdays, 8:30 am
30-40 miles. 15-20 mph.
Great for intermediate riders experienced riding in groups on urban and rural roads looking for a bit more distance and speed. This co-ed ride averages 16-18 mph, sometimes a little faster, but typically at a steady pace when leaving and coming back into town, with several "hot spots" when the roads open up. Routes are 40-45 miles. Regroups regularly at major intersections, after "hot spots," and for mechanicals.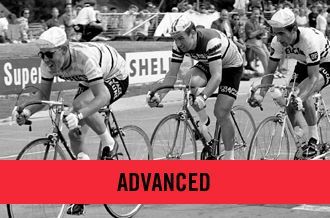 MJ's 100k
Saturdays, 8:00 am
62 miles. 18-22 mph
For those who remember the Sweetish Hill Bakery rides, this has that vibe. The 100k rolls 2x2 and is social at times but gets down to business at others. That means you can prove it at City Limit signs. It's a friendly and supportive group, but If you get dropped, be self sufficient as it is not a no-drop ride. There's a stop about half way to top off bottles and grab a quick snack.
Looking to be a part of something? We support some of Austin's best cycling clubs and teams.
Our mission is to help people realize the independence and joy of riding a bike. One way we do that is supporting folks who spread that message. The clubs and teams we partner with do more than race. They are growing ridership locally though mentoring new riders, teaching kids to ride, and serving as cycling ambassadors. Most of the riders in these clubs ride for fun, commute by bike, and simply love cycling--just like us. And sure, they race sometimes. Learn more about each of our clubs and teams here.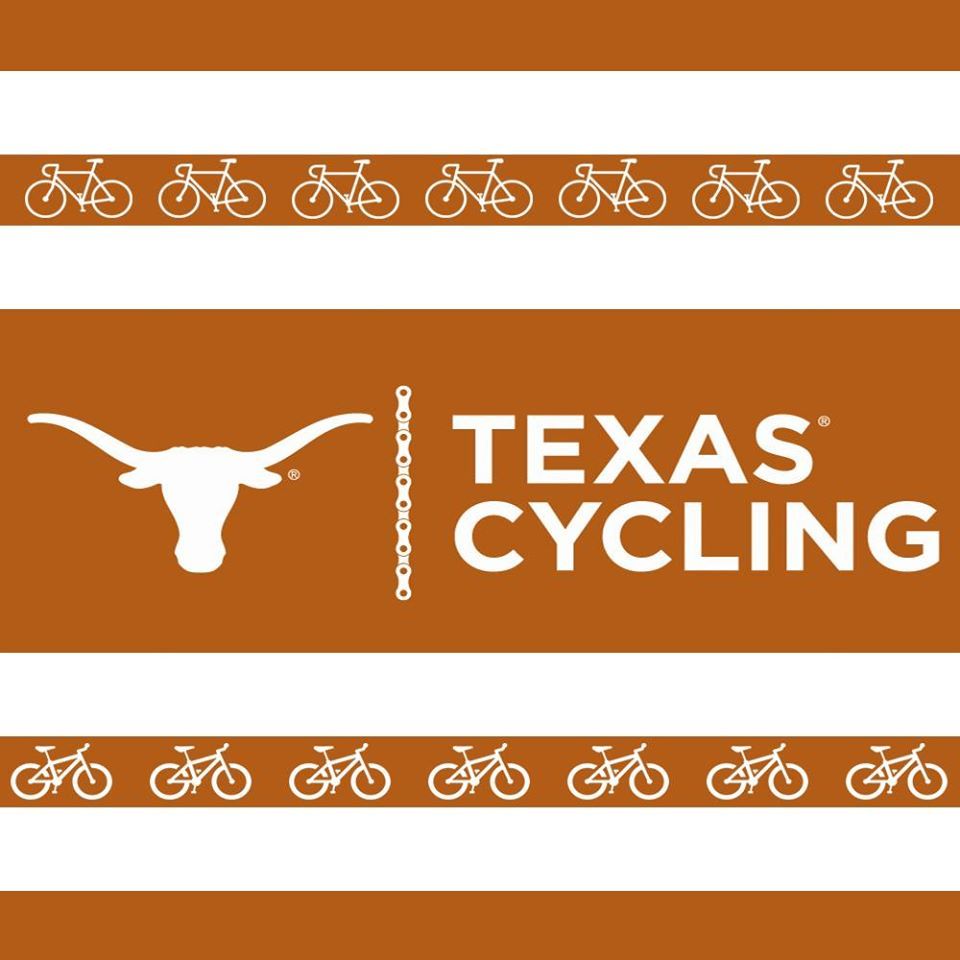 Texas Cycling
Texas Cycling is primarily a social cycling organization. They have regular rides from campus, beginner rides in the fall semester, and participate in other Austin-area rides.
Texas Cycling also races, participating in the South Central Collegiate Cycling Conference (SCCCC) under USA Cycling (USAC) in organized road, mountain bike, cyclocross, and track races. Consistently a top team in the conference, members go to national championships yearly.
Texas Cycling's goal is to promote cycling for everyone. They strives to establish a positive and fulfilling atmosphere to promote cycling for the entirety of the UT campus and beyond.

Violet Crown
The Violet Crown Sports Association is a club for cyclists of all ages, types, and abilities and open to anyone who wishes to join. Formally established in 1981, Violet Crown is the oldest and largest club in Austin and one of the oldest and largest in Texas.
The Violet Crown is a USA Cycling registered club and is under the purview of the Texas Bicycle Racing Association. Violet Crown holds a registered trademark on its name issued by the U.S Patent and Trademark Office for cycling-related endeavors and is registered with the Texas Secretary of State and the U.S. Internal Revenue Service as a 501c(4) charitable organization.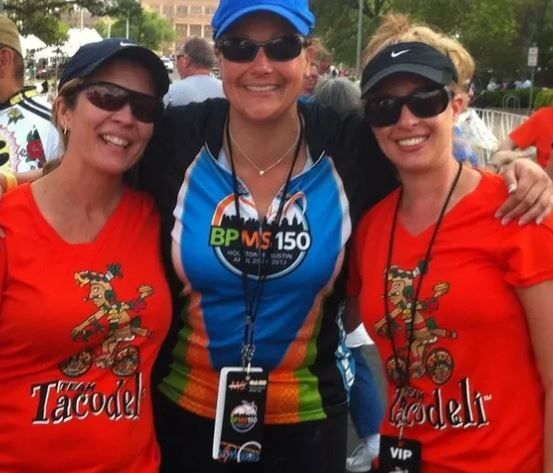 Team Tacodeli
Team Tacodeli is a cycling team that participates in the Texas MS 150, a 2-day, 160+ mile ride from Houston AND Austin to College Station to raise money for the National Multiple Sclerosis (MS) Society.
Team Tacodeli was founded by friends, Tracie Roseberry and Michelle Poole, who wanted to start a fun, community-based team. The owners of Tacodeli, Roberto Espinosa and Eric Wilkerson, agreed to be the title sponsor and Team Tacodeli was born! In its first year, Team Tacodeli raised approximately $10,000. In 2019, the team raised close to a quarter million dollars, and to-date, has raised over 1.7 million dollars.
SIGN UP TO GET THE LATEST ON SALES, EVENTS + MORE