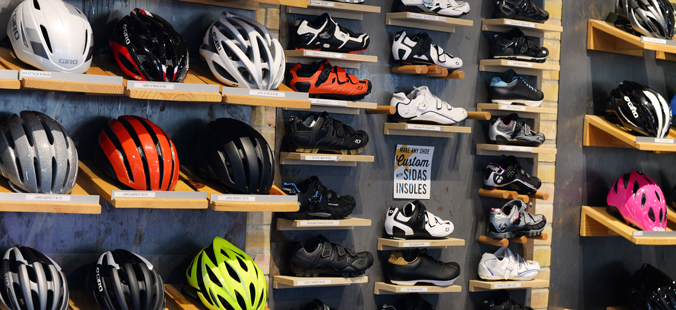 SHOES & HELMETS
Helmets and shoes are important purchases. Having a wide range of styles and price points is crucial find the right fit and look. At Mellow Johnny's, our shoe and helmet selection is broad enough to fit the most discerning customer.
Spin class only? World class roadie? Urban commuter?
Whatever your needs, we've got the colors, styles and stock to satisfy.
Since our opening in 2008, our buyers have cultivated relationships with all of our vendors to ensure that our staff is trained, our products are stocked and we always have the latest styles in stock.