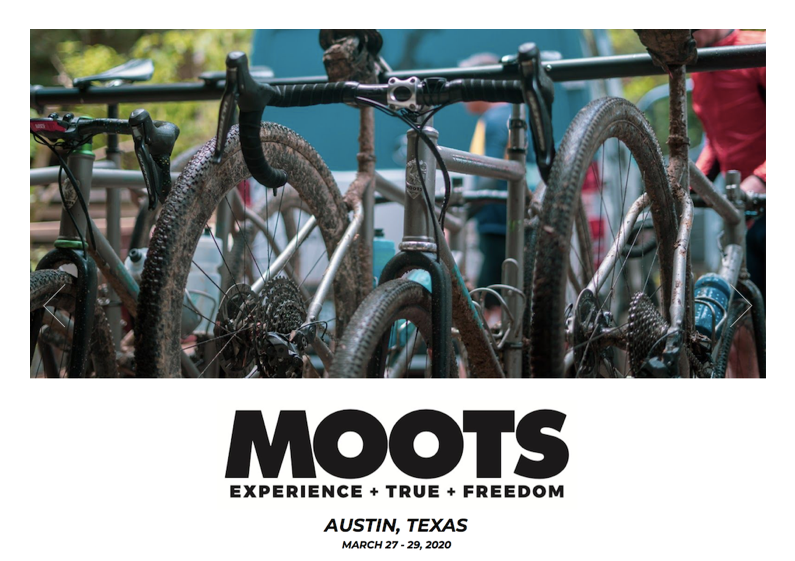 Experience True Freedom with Moots
Join Moots Cycles for an exciting adventure and Experience + True + Freedom
We're excited to be partnering with Moots and co-hosting an EXPERIENCE + TRUE + FREEDOM Riders Event in partnership with Mad Duck Cyclery and Bicycle Heaven. Moots has planned three days of road/gravel riding in the beautiful Texas Hill Country and our base camp will be Fredericksburg, Texas.
We'll stay in an intimate, large private home for our accommodations, with excellent riding right from our door. This trip embodies what we and Moots love the most about cycling: good friends, great food, and awesome times on the bike!
This isn't a race. We plan to accommodate all skill levels. What this is is sure to result in a truly memorable experience. Moots will have its full demo fleet on site. JR Thompson from Veloscapes will be handling logistics and providing ride support along with us. And the Moots team and shop representatives will be riding with guests, sharing the history of Moots, and talking about why these are such special bikes.
This event is open to existing Moots Owners, as well as others interested in an amazing experience.
If you're not a Moots Owner yet, you can reserve your own Moots for this trip. There won't be a better opportunity to truly demo a Moots and learn why Moots Riders are so passionate about the brand. If you're already a Moots Owner and want to demo a new bike this is a unique opportunity to do that too. Moots will offer a $500 credit on a new bike purchased within 30-days of the event!
OVERVIEW
Destination: The Texas Hill Country
Base Camp: Fredericksburg, Texas
Dates: March 27-29, 2020
Duration: 3 days | 2 nights
Pricing:
● $1500
● $1200 (couples/shared bed)
Lodging:
● Large private home and a second home
Meals:
● Catered
Riding:
● Friday Afternoon: Shakedown Ride 20 to 30 miles
● Saturday: 40 to 60 miles
● Sunday: 20 to 40 miles
What's Included:
● Lodging
● Meals
● Use of a Moots demo bike (subject to size availability)
● A $500 credit towards a new Moots (if purchased within 30 days)
● Three days of supported riding
● An amazing experience with the Moots community!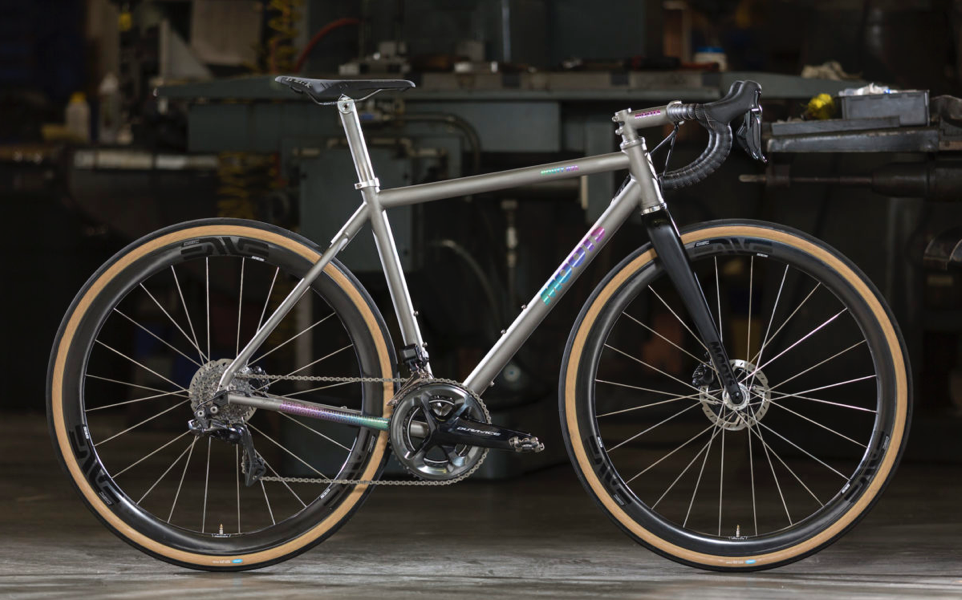 DETAILS
● Plan to meet in Fredericksburg, Texas at 11:00 AM on Friday, March 27, 2020. We will have lunch, work to get bikes set up, and be ready to ride no later than 2 PM. For those riding a Moots demo, we'll provide fit information to Moots and they'll have a start on the correct fit, making this a quicker experience so we can roll out on time.
● What will there be to eat? – Always the first thing you need to know! Plan on a combination of fresh catered meals at the house and one night out on the town. To the extent there are special dietary needs, please let us know and we will do our best to accommodate, but can not guarantee our ability to meet those needs, so if absolutely critical – bring your own.
● Where will I ride? - That is the question! We have chosen the small town of Fredericksburg for good reason. It's a perfect launching pad for a taste of what the Texas Hill Country has to offer. Expect to see some true mixed-surface riding conditions. Quiet rural roads will eventually lead us to Texas Hill Country gravel.
Count on a 20-30 mile shakedown ride on Friday. A 60-mile challenging loop on Saturday. And a 40-mile ride on Sunday. Both Saturday and Sunday's rides will have slightly shorter options.
● Will I have support? - Yes. For Saturday's big ride we will have vehicle support providing, energy products, hydration supplies and snacks as well as mechanical assistance. You still need to carry all you need to keep your bike rolling as if you were self-supported as the Texas Hill Country can be remote and cell coverage is hit or miss. This trip is more akin to riding with a group of friends, so you need to be prepared to support yourself and get back to the house.
● What should I bring? - Your gravel bike or bicycle of choice (if not riding a demo bike) and riding gear. Weather that time of year can be variable so plan accordingly. This means be prepared for heat, cold and possibly rain. Any specific ride nutrition, hydration, chamois cream, sunscreen, etc.
● How many will be in attendance? - We are expecting about 18-20 total participants, including those from Moots and the support crew.
● What is needed from me? A couple of things, most importantly:
1.) Reach out to either Moots (moots.com), JR Thompson from Veloscapes (email: info@veloscapes.com) or us here at MJ's to reserve your spot asap. Any cancellation 45 days in advance will result in a 50% refund, but no refunds will be granted for cancellations after that (transfers are ok).
2.) Please advise JR of any special dietary needs or requests by sending an email to info@veloscapes.com
3.) A sense of adventure is required. In true Moots style, this isn't meant to be a Four Seasons travel experience. Rather, this is a group of friends riding together in an amazing setting all having the time of their lives -- this means you look out for you and respect all others who are there to enjoy themselves.
● What if I want to buy my own Moots? Well, we certainly hope you will and are confident you'll be ready for your own after spending a few days riding with some of the Moots Community. In the event you do buy a Moots, Moots will offer a $500 discount if the order is placed within 30 days after the event.
SIGN UP TO GET THE LATEST ON SALES, EVENTS + MORE