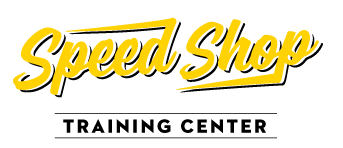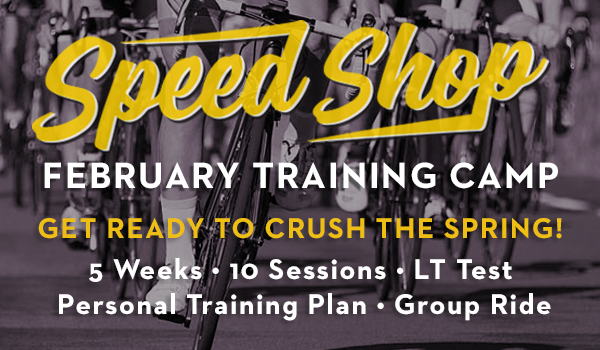 Here in Central Texas we are lucky to have many fun rides and events to choose from during the Spring. We have about a dozen Gravel Races and Round-ups, multiple Charity Rides of various distances, and, of course, both Road and Mountain bike races. No matter what type of event your are targeting this Spring, getting stronger and faster is going to be a big part of achieving your goal.
The Speed Shop can get you there.
This is the perfect time of year to start turning those Winter base miles into some planned Tempo and Threshold work. These adjustments to your training will elevate your your fitness so that you can knock those miles out on the open road. Whether that is paved, gravel, or dirt!
For just $299, the camp includes:
5 week camp beginning February 4th
10 sessions (twice a week)
LT test at the beginning to establish zones (with an option to purchase a post-camp test for just $100)
5 week training calendar with workouts both in and out of Speed Shop
1 outdoor group ride on a weekend
Start the year with a free session!
The first one is on us. Just reserve a session and choose the "Pay at the Gym" option.
The Speed Shop Training Center at Mellow Johnny's features state-of-the-art indoor training with Wahoo trainers and an experienced, full-time coaching staff. Led by Brant Speed, an accomplished bike racer and coach with more than 15 years of experience, he can train athletes at all levels and disciplines.
Each session is one hour of focused, quality riding, using metrics like heart rate, cadence, and power to track your progress and keep you honest.
Whether you're training for the MS150, Leadville 100, Tour de France, or to just lose ten pounds, The Speed Shop build specific programs to reach your goals
Custom Training Sessions & Packages
Single Session: $35
8 Pack; $220
Unlimited Monthly Membership: $299/month
Private Sessions: $75/hour

You and your coach. No distractions. All you.

Open Gym ride: $20, No coach, no program. Just ride a Zwift workout or your own homemade session.
Custom Bike Fit
We offer a comprehensive bike fit using Retul's 3-D motion capture system. Each fitting includes a professional analysis of your cleat placement, saddle and handlebar position, pedaling style, and overall form on the bike. Our fit techs are trained in Morgan Hill California and Boulder Colorado, and are constantly tested to current standards of the craft.
Road and Mountain Bike Fits $300
Time Trial/Triathlon Fit $350
Want to know more about the Speed shop? Email us.