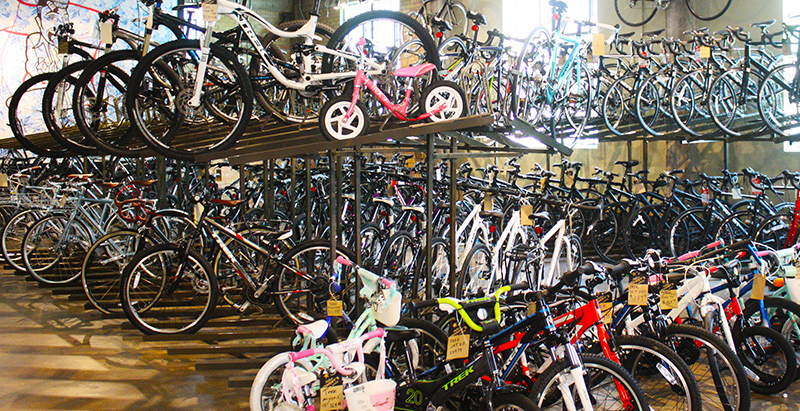 BIKES
With over 18,000 square feet of bikes and accessories, you can find your bike here, whether you're a roadie, trail rider, commuter, or a kid.
Trek and Cannondale are our major brands, covering a wide range of prices, and styles, including road, mountain, hybrids, city bikes, and more,
If custom bikes are more your style, check out the Moots and Seven Cycles line. With our experienced in-house fitters we have the ability to make your dream bike a reality.
100% Satisfaction Guarantee
Our goal is to get you on the perfect bike for you. If, for some reason, you don't love your bike after you get it home, we'll take it back. Really.
Low Price Guarantee
Feel secure that you are getting the most for you money at Mellow Johnny's. If you see a lower price at another shop, we will meet or beat their price.
Lifetime Brake and Derailleur Adjustments
When you buy a bike from MJ's, we will adjust your brakes and derailleurs forever—free.
15% Off Accessories with a Bike Purchase
When you buy a bike at MJ's, take 15% off all the accessories you need, like helmets, shoes, flat kits, bottles, and other gear.
Road Bikes
See some of our favorite road machines from Trek, Cannondale, Moots, and Seven.
Trek Domane
The Domane is a breakthrough line that offers endurance comfort provided by the proprietary IsoSpeed Decoupler, a Trek innovation that smooths the bumps and tames the cobbles—which makes you go faster, longer, without compromising responsiveness and speed. Now, the Domane includes adjustable compliance in the rear, front Iso Speed, and much more.
Trek offers several versions, including aluminum, carbon, disc brake models, and many groupset configurations. $1149-$10,999, you're sure to find yours.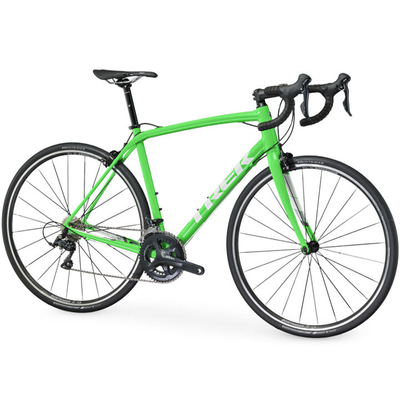 Domane ALR 3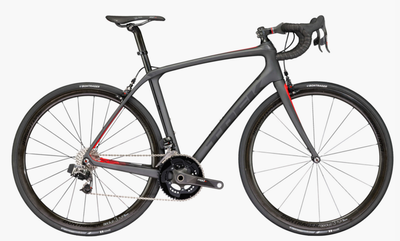 Domane SLR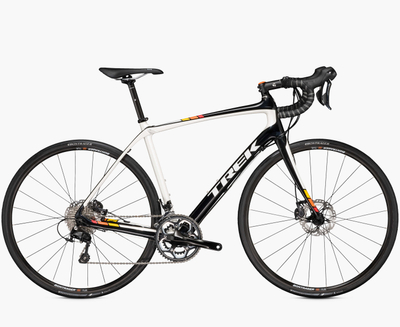 Domane 4.3 Disc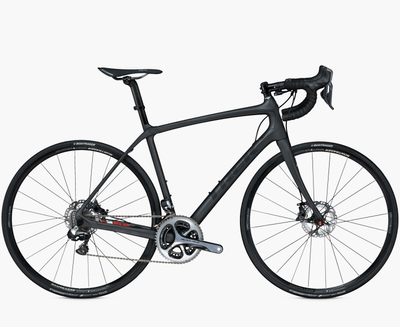 Domane 6.9 Disc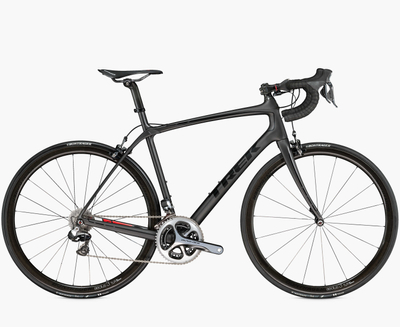 Domane 6.9
Trek Emonda
The Emonda line has one goal: to be the lightest, fasted race bike on the road. Trek has achieved this with gram-boggling weight, nimble race geometry, and Trek's OCLV carbon. The flagship model, the SLR, is priced at $14,999.
Meanwhile, the Emonda line is expansive, offering many configurations of materials and components that fit your budget and your cycling goals, including Aluminum models from $1349,99, sharing the same design race fit features as the top of the line carbon. Still light, and still very fast.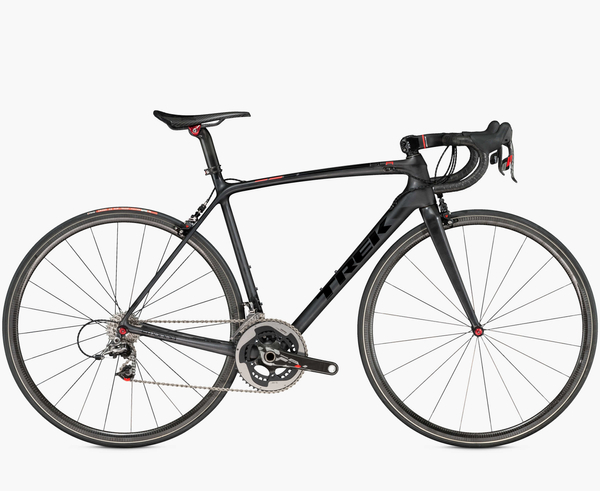 Trek Emonda SLR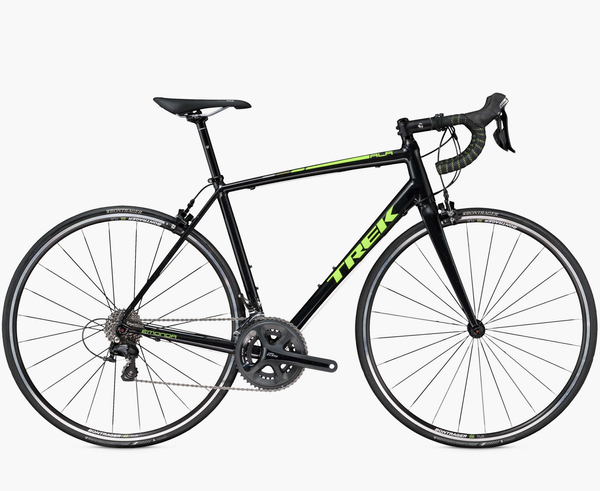 Emonda ALR 5
Trek Madone
The legendary Madone line has a long history of winning, and has been the brand's illustration of innovation. The latest Madone's are no exception. Light, super-aerodynamic, and compliance due to the Iso Decoupler, These are the fastest bikes on the road. The Madone range of bikes will fit your personal race, performance, and price requirements. Trek Madones range from $5,999-$11,999.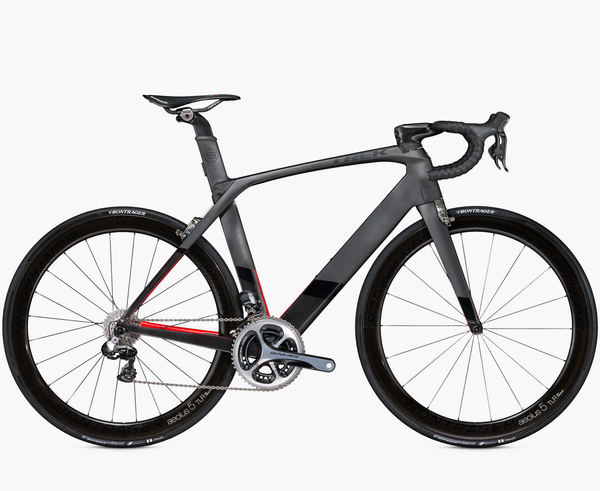 Trek Madone 9.9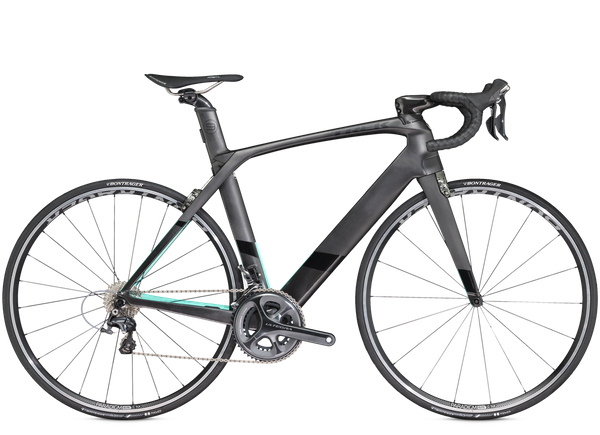 Trek Madone 9.2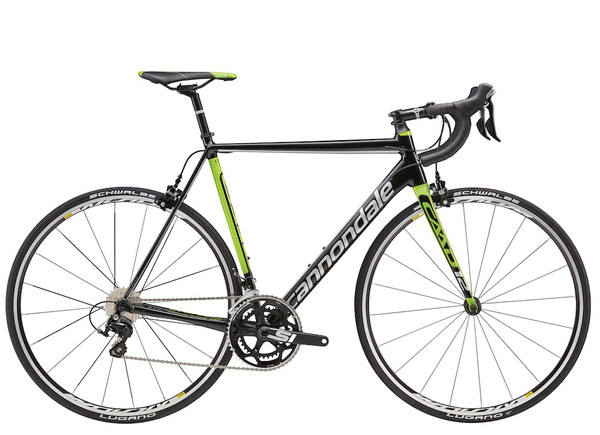 Cannondale CAAD 12
The CAAD series is Cannondale's stellar, well equipped, and wide reaching line of aluminum racing bikes. Great for anyone looking for a high-performance alternative to carbon. The CAAD series ranges from T$815-$6840, with this race-ready CAAD 12 Ultegra at $2240.
Cannondale Supersix EVO
Cannondale road bikes are ideal for fast enthusiasts and serious racers. The Supersix EVO here is equipped with Ultegra, BallisTec carbon frame, and Mavic wheels. The wide range of this series is sure to satisfy your ride needs and price desires. $1840-$3940
Trek 1 Series
The 1 Series of road bikes are a perfect way to enter the racing and riding world without breaking your bank. Made with the same precision design, materials, and geometry specs as Trek's world class winners, the 1 Series bikes are more-than-capable road racers, and start as low as $769.99.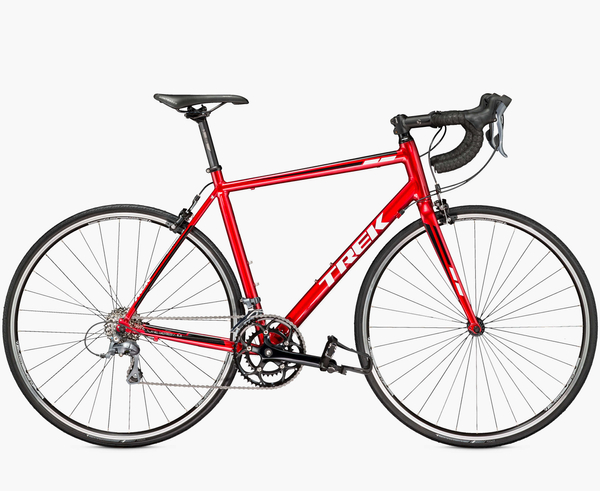 Trek 1.1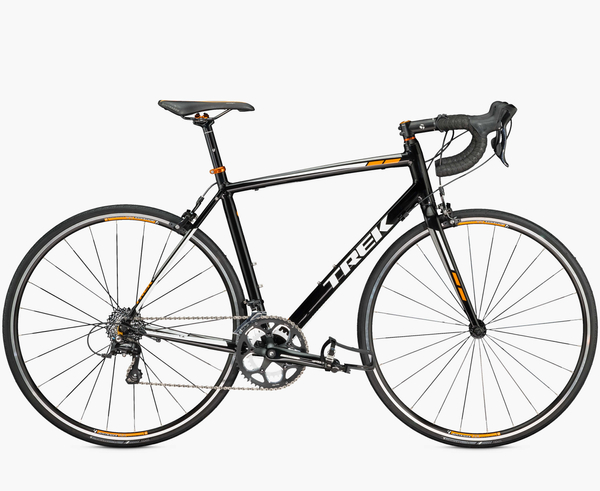 Trek 1.2
Trail
We have a full array of trail and cross country bikes with in a variety of wheel sizes, suspension systems, and prices. Whatever dirt you want to tame, we have your bike.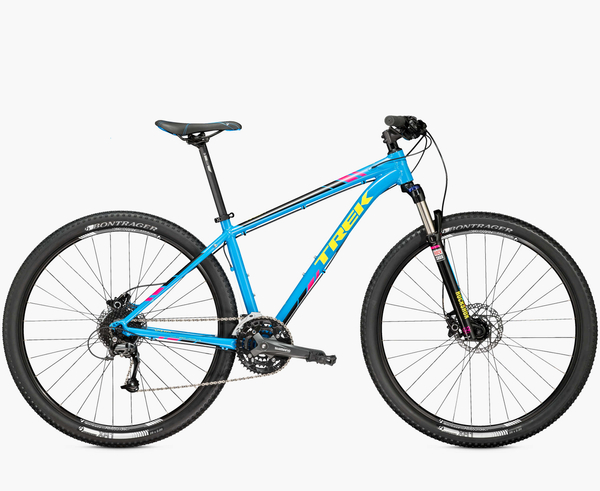 Trek X-Caliber Series
The X-Caliber packs Trek's XC race hardtail experience into a light, fast, race-ready bike that pairs the right wheel size with each frame size. Nothing beats the efficiency, simplicity, and straight-up fun of an X-Cal hardtail in 29er or 27.5". Great for XC racing, marathons, 24-hour racing, or simply shredding singletrack. Starting at $959.99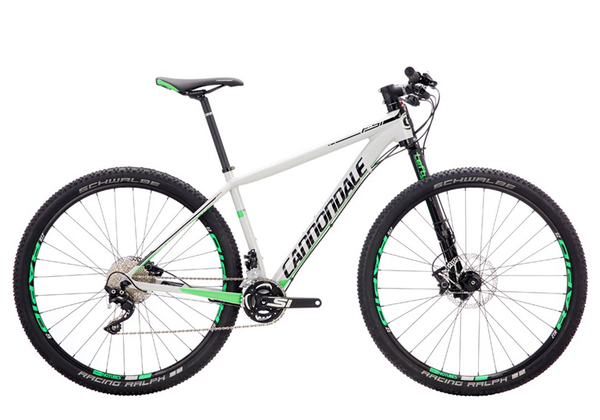 Cannondale FS-i
The FS-i is a hardtail racer with innovations that prove Cannondale's place on the podium of design and technology. The Lefty fork is flawless, soaking up the bumps and tracking straight, tight lines with precision. The frame geometry is unique in it's angles, with the purpose of giving the 29er landscape control and speed in all conditions. This is a real XC racer.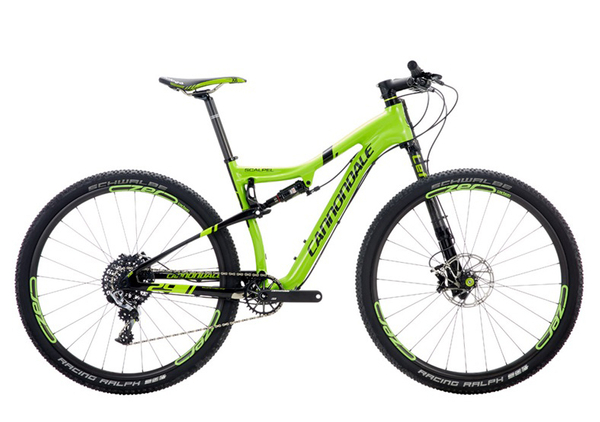 Cannondale Scalpel
The cross country racer's dream bike, the Scalpel is light, fast, and hungry for bumps. Among many highlights, it features a carbon Lefty fork, SRAM XX1 drivetrain, BallisTec Hi-MOD Carbon frame, and lots more. $6,930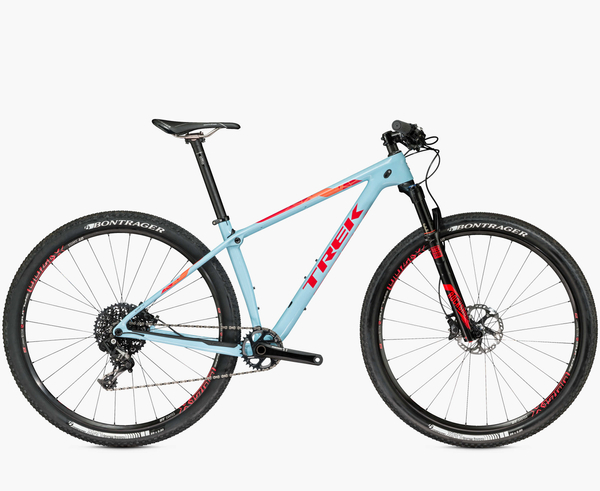 Trek Procaliber SL
Procaliber is hardtail royalty on the trail. Equipped with Mountain Carbon frame, 11 speed SRAM drivetrain, and the IsoSpeed decoupler, it delivers uncompromising cross country performance, efficiency, and an incredible ride feel. It's the fastest, smoothest, smartest hardtail on the trail. $4,499.99
Fitness/Hybrid
The fitness/hybrid bikes have exploded with popularity for their versatility and economics. They are light and comfortable, and can feature a range of gearing for varied terrain. The bike can be your workout, your transportation, or both. These bikes can take you exploring for 3 hours, or take you to the grocery store. See a few here.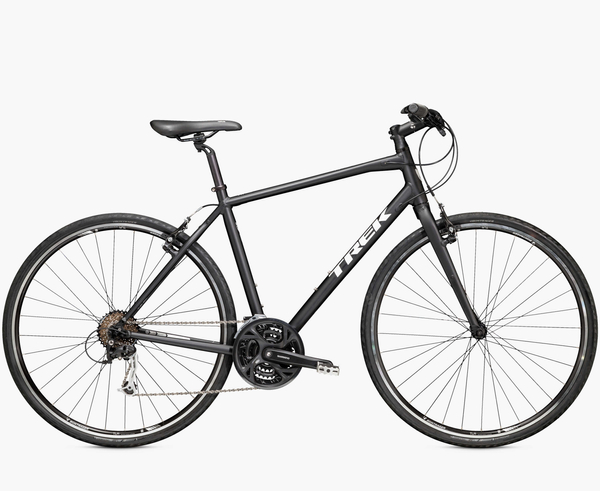 Trek FX Series
The Trek FX Series are our best all-around sellers. They are great bikes for fitness, transportation, commuting, and strolling. With a huge range of specs and prices, there's one for you.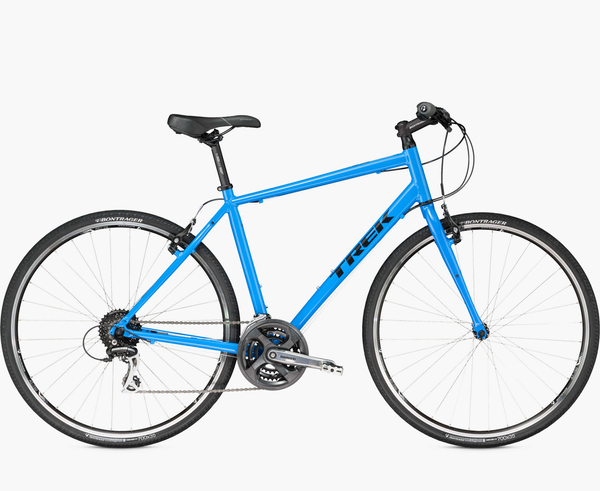 Trek FX 7.2
The 7.2 is a light, nimble, and versatile fun machine. The 24 speed drivetrain makes it a great fitness bike that can go anywhere, and its rack mounts make it a useful city commuter.
City Bikes
Our Electras are fun, stylish and durable. When you want to stroll the neighborhood or meet at the cafe, these stunning rides will get you there with a smile. You can choose from the simple Townies or get some gearing and utility with a Ticino.
Electra Ticino 7d
Great for everyday transportation and light touring, the Ticino has a true handcrafted feel not found in many of today's bikes, but with modern touches of efficiency and comfort.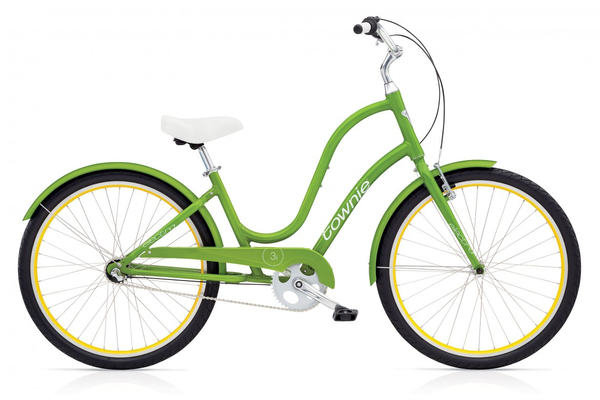 Electra Townie Original 3i
Enjoy the Townie's Flat Foot comfort, control, efficiency and a wide view of the road, along with a Shimano Nexus 3-speed internal with twist-of-the-wrist shifting.
Custom Bikes
If you are a seasoned cyclist who is ready to treat yourself to a bike built just for you, check out our custom program Our custom brands, Moots and Seven, offer some sublime builds in road, mountain, and cross bikes. A custom experience starts with a consultation to learn about your needs, be they aesthetic, ergonomic, or athletic. We size you precisely and specify each part from spoke to stem. Come in or give us call to start your custom journey.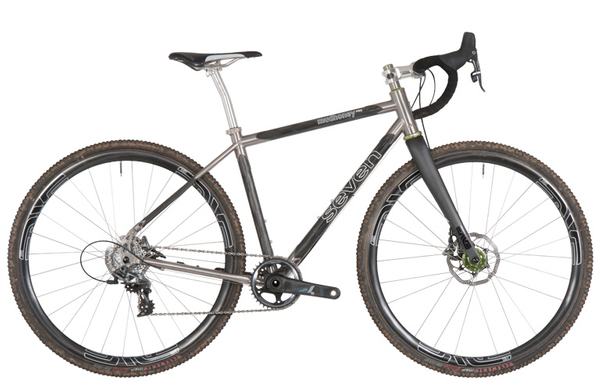 Seven
Seven, who made their first frame in 1996, is a custom, independent bike manufacturer in Massachusetts. Their appeal is in fully custom bikes and frames for all disciplines, They specialize in titanium, but can build your bike to your desires.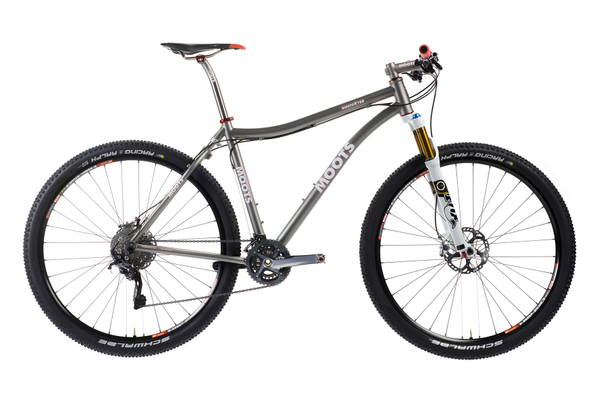 Moots
Moots makes some of the finest titanium frames and bikes on the road. Their attention to detail is unsurpassed, and they pride themselves in being bike riders first, so their understanding of cyclists' needs are prime. That could explain why Moots bikes are known for their supple, responsive ride.
Kids Bikes
When you buy a kid's bike from us, don't worry about growth spurts. Bring your old bike back within 2 years and we'll give you credit towards a new one. We have bikes for all ages, including balance bikes, trainers, and geared mountain bikes. Plus, Trek bikes fit kids great, right from the start. And because our Dialed components adjust along with growth spurts, you can dial in the perfect fit for years to come.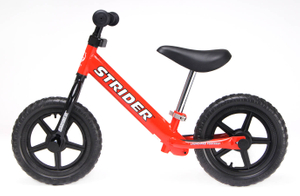 Strider
The Strider is a must have investment and teaching tool. The little ones love coasting on it, and before you know it, they are riding on their own. It's a great way to skip the training wheels.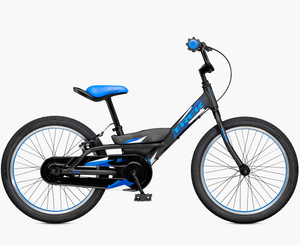 Trek Jet
The Jet is a great beginner's bike that can be your kid's milestone bike, transitioning from training wheels to solo. The Jet is available in many sizes and color schemes.