Our job is to serve the bike community.
Our mission is to help people realize the independence, freedom, mobility, and joy of riding a bike.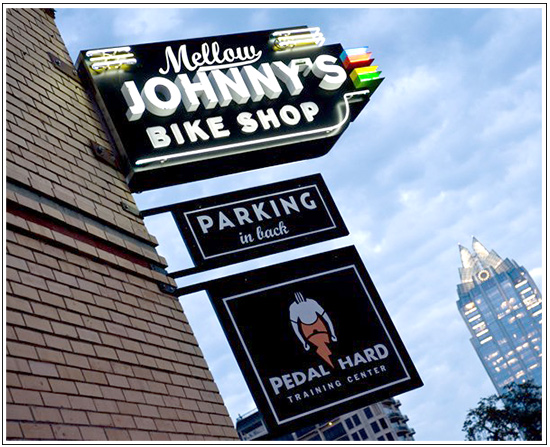 Mellow Johnny's opened in 2008 in the heart of downtown Austin, in an historic warehouse building at 400 Nueces Street.
The aim of Mellow Johnny's is to be a destination for cycling and social gathering. The urban setting of the Austin location is based on our commitment to cycling as transportation and utility, as well as fun and fitness.
To serve the bike community is our job, but to introduce people to the joy of the bike is our mission.
THE TRAILHEAD IN FORT WORTH
Our Fort Worth location is a one-of-a-kind experience that opened in October of 2015. When the good people from CASSCO introduced us to the Trailhead at Edwards Ranch, we knew that this was going to be a truly unique Fort Worth experience. Much like the Austin store, our Trailhead location is a destination for health, family, fitness, and community. Just a few feet from the Trinity River and trails, it is the perfect launch location for your rides along the 40-plus miles of friendly bike and hike paths.